El Cerrito High School
Class Of 1985
Now that the

30th reunion

is over, it's time to see some photos! Share and upload your photos in the

Gaucho Photo Gallery

, on the left menu.
Thanks to all who came out for the 30th!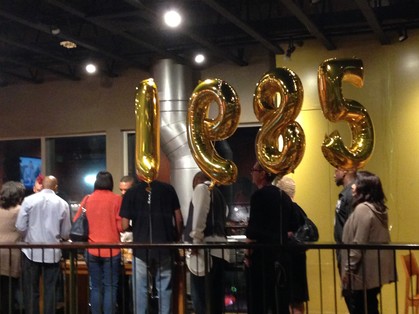 On behalf of the reunion committee, we appreciate everyone who came out and helped celebrate 30 years of 1985 pride!
Go Gauchos!

'85 is live!
El Cerrito High School news:
If you have any news you'd like to share, please email me at andrealum@yahoo.com.
A few interesting ECHS websites:
For those of you friends with the class of '83, it looks as though their reunion was a huge success. What will ECHS reunions do if HS Lordships ever closes?
This biased band alum noticed that the band department now has its own very cool webpage now: http://echsbands.com/
And, the James Morehouse Project is up and running--clearly an outstanding testament to Mr. Morehouse's memory.
Hope all you Gauchos are doing well!
Andrea
If you were there...
Screaming during the North Coast Sectional football playoffs at the Coliseum
Laughing during"Anything Goes" in the Little Theater
Cheering on the Girls' Basketball Team...RBAL champs!
And seeing the horror on the administration's faces during the Purple Rain Rally...
then you're a Gaucho, Class of '85!